Excellence through
Innovation
Redinent Innovations is an award winning IoT/IIoT cybersecurity solutions player. We are solving real world IoT cyber security problems with scalable and patented cyber intelligence platform. Redinent provides innovative solutions that helps enterprises and governments to shield their operations from the ever-evolving landscape of cyber-physical threats.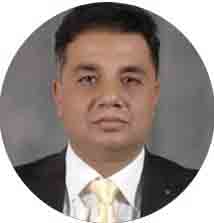 Divyanshu Verma
Divyanshu is the co-founder and CEO of Redinent. He is an alumnus of IIM-Bangalore, IIT-Delhi and BHU with more than 21 years of experience in Technology RnD, Business Strategy cyber–Security SDLC, Networking, IoT security Hardware and software security compliance and standards, SDL security standards and processes, x86, ARM and MIPS architecture.
Previously he served at leadership and technical positions in Intel, Broadcom, Ericsson, Dell etc. Before starting as an Entrepreneur, Divyanshu was heading a significant Technology Function at Intel for Connected Home Division (CHD), which was a part of Client Computing Division( CCG)
Divyanshu is Co-inventor of 2 US patents and 1 Indian patent and has co-authored papers in IEEE. He previously worked in United States and Europe and has managed multi-cultural teams in geo locations such as south East Asia, Israel, Europe and United States Divyanshu has previously delivered key notes and other talks at World Bank, Linux Symposium Canada, and many national and International Conferences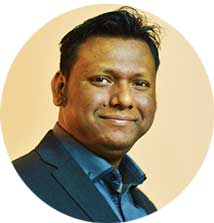 Arko Dhar
Arko is the co-founder and CTO of Redinent . He is the architect and creator of Redinent IoT Security Platform. He drives the technology innovation, company roadmap and heads the product engineering and cyber research besides being engaged in a wide range of internal and external responsibilities of the company. He carries an extensive experience in deep cyber research, cross platform programming, project management and product development. He has contributed to several responsible zero day disclosures and its well known for his research contributions in the field of cybersecurity.
Arko is the co-Inventor of one Indian Patent and before founding Redinent, he spent over 18+ years in the software industry with a successful track record of project delivery in Enterprise Software Development across several industry verticals for clients like Microsoft, IBM, Indian Oil to name a few.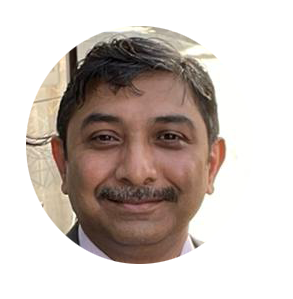 K Arun
Arun is the co-founder and Chief Operating Officer(COO) of Redinent He drives the operations of Redinent including enablement of best practices, processes and compliances. He is a veteran with 20 years of service with the Indian Navy and retired as a Naval Commander and has 4 years of experience in the corporate. He carries extensive experience in systems integration, risk management, operations management, team handling and strategy development.

He is an alumnus of IIM-Ahmedabad and IIT-Madras. Before becoming an entrepreneur, Arun was the VP Technology in a Niche Defence R&D and Production company. He was also the in charge of P&L for the subsidiary involved in adoption of new technologies.